Serving independent schools
You need a consultant, not another spreadsheet.
If your school is like many private and independent schools, financial aid is the second largest line item in your budget. And if you're tasked with the equitable distribution of that aid at your school, you face a number of challenges in a time of increased scrutiny. But we're well aware that reviewing financial aid applications is just one part of your job.
Our mission is to provide schools with customized programs and consulting services to ensure they stay competitive and nimble in this rapidly changing landscape. Using data review and analysis, we can help your school find new ways to compete.
Simply put, big data should be a big deal to your school. We can help you determine market share, growth potential and other market opportunities. More importantly, you can get ahead of forecasts of slowing population areas near you well before the next admissions season approaches. And, we can show you how to determine your affordability range.
Choose and measure the metrics that are most important to you

Analyze trends and patterns in your data and apply them to help manage enrollment.

Use data as a tool to assess your growth potential

Compare your results to both peer and competitor schools
Leverage high-quality training resources like parent nights, webinars, online tutorials, and a wide range of information resources.
Financial Aid Review Program
Save school administrators time by outsourcing folder reviews from error correction through awarding. Or conduct post-season audits to measure your program's success.
Deliver annual enrollment reports to your board that will help align their goals with overall enrollment targets.
Strategic Enrollment Management
Take a deep dive into your data to create affordability ranges, forecasts, growth potential analyses, and benchmarks.
Professionalize your financial aid program with engaging website content, instructional materials, and social media campaigns.
Implement a financial aid program at a new school or one without an endowment fund.
Alisa Evans has spent almost 20 years working with independent schools and higher education institutions on programs and tools designed to provide every child with an equal opportunity to receive an excellent education. During that time, she has developed methodologies, data analysis tools and best practices that have helped schools and organizations remain sustainable. She's a regular presenter on trends at local, regional and national conferences and is also available to work one-on-one with your school. You'll find a like-minded professional with decades of experience who can give you everything you need to make your management of enrollment efficient, strategic, and successful.
"Alisa is a dynamo of data!  She can take any strategic initiative and put together data to back up your vision. Most financial aid administrators don't have time or expertise to accomplish strong data-driven reports for the board or head of school.  She is just the force of nature you need to get the job done – from file calculations to marketing to data presentations to brainstorming.  Alisa loves financial aid, so she's ever curious, creative and committed."

Eileen Powers
Director of Financial Aid & Public Partnerships
Campbell Hall
Studio City, CA
"Alisa Evans brings both "head" and "heart" to the business of financial aid. She has an amazing ability to identify and analyze data to help schools understand their constituents and make informed decisions. At the same time, she never forgets that there are deserving students – real human beings – at the end of each financial aid decision. She "gets" financial aid like no one I have ever met, combining years of knowledge on the school-side with the firsthand experience of an independent-school parent and board member. There is no question she has made an immeasurable impact on the development of our financial aid program."

Juli Baldwin
Director of Financial Aid
Parish Episcopal School
Dallas, TX
"Alisa is a data queen! She knows data and has an incredible passion for all things financial aid.  When you're looking for national or local trends, Alisa is always able to produce the right information for your report, and she brings 150% to all that she does."

Carinne Meyn Barker
Director of Enrollment Management
St. Matthew's Parish School
Pacific Palisades, CA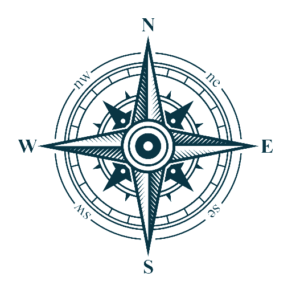 Practical and Tactical Winter Intensive:
Reviewing Financial Aid Applicant Folders Like an Expert
January 14, January 22, February 4, 2020
Mission Enrollment is proud to partner with AISAP on a seven-week online course designed to guide you through the rigors of financial aid season.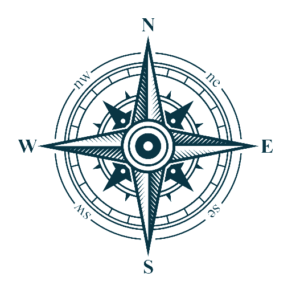 Practical and Tactical:
A Financial Aid Primer for Professionals
October 1 – November 5, 2019
You can now purchase and download the recorded sessions of this seven-week course!
LearnCollab enables schools and other learning communities to explore program collaboration, co-ventures, and potential mergers through sustainability consulting and outsourced administrative services.
Writewords, LLC has significant experience helping both independent schools and education tech companies with content and website development.
We are proud to be the strategic knowledge partner for AISAP, the association dedicated to supporting independent and private school admission and enrollment professionals.